About Us
At Halmax Pty Ltd we are not just about disruptive or innovative solutions for the sake of it; we seek to produce practical solutions for organisations that are meaningful and that help elevate their relevance in their community.
We welcome your contact. Do this via the details found by clicking
here
or going to our Contact page (see link at bottom of this page)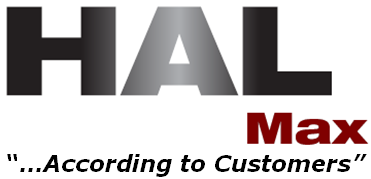 ---
Halmax Products
Proscribe is powerful software solution that matches the Halmax philosophy described above.
It brings 'intelligence' in to the world of practicality; something that can be used each day to improve your business.
Up until now, it has been almost impossible to reach all customers across the variety of delivery methods available today (email, sms, landline, app, for example). Each customer has their own preferred contact method, which makes it difficult to send just one message to reach all or any sub-group of customers in a single step.
Proscribe resolves this issue and more...
Additionally, there has been no standard approach to opt-in and opt-out management for customers, which invariably leads to some nervous moments, especially when they invoke the opt-out option.
---
To date, the message delivery options have not included a much-needed 'comprehensive set of delivery methods' but rather have been limited largely to Email and SMS (for both the originating entity and customer).
The existing inability to offer all delivery options to reach all customers, regardless of their preferred contact method, has also placed limitations on organisations in their on-going quest to better engage with customers.
---
From a customer's perspective, there is rarely a single place to see, in a single glance, all the items on offer and be able to quickly opt-in to exactly what they want. Rather than the customer merely opting out to something they no longer want, why not make it easy for them to find the things they do want.
The Proscribe system provides a standard for:
a) Businesses and Government to:
Reach all customers as needed; not just those with an email address, or just those with a mobile number...
Offer topical information to interested customers (only).
Create events, invite customers already interested in the topic, manage the event & communicate across all communication methods.
Obtain 'intelligence' based customer communication preferences - the topics they want and their delivery preference.
Enable an entity to quickly adapt communications style and subject matter to meet the changing needs of customers.
Offer a comprehensive set of delivery methods to customers - all within Proscribe:

Email, SMS, Voice, Mobile App, Facebook, Twitter, Postal, Fax, Proscribe itself

Allow the community to suggest topics they want (an indication of future needs).
b) Customers to:
Opt in to topics that that interest them and easily manage their subscriptions.
Register to events that interest them.
Suggest new topics of interest.